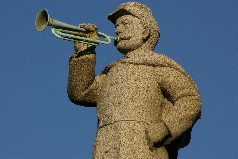 The following are comments and testimonials that we have received from our customers. Please go to the Contact Us page and send us an e-mail with your testimonial or comments. We appreciate all the feedback our customers can rest assured of our goal to serve home buyers and sellers professionally and accurately. We appreciate you!

We highly recommend Equity Home Inspections. Our expectations were exceeded. As a result, we saved $5,000 and have peace of mind in our new home! Our Home Inspector was prompt and thorough. He invited us to walk through much of the inspection and gave us feedback along the way. As he noted areas of concern, he relayed them to us in a manner that didn't cause us additional worry. Following the inspection, our Inspection Report was available quickly via an on-line format. The report gave details and recommendation for each point of interest, along with many digital photos. Because of this inspection an overly worn roof was discovered. The Inspection Report was a powerful tool as we negotiated with the sellers. As a direct result of our investment to choose a trustworthy and skilled inspector, the sellers agreed to fund the complete replacement of our roof.Thank you Equity Home Inspections. We appreciate your integrity and excellence.

Sincerely,

Jon and Kristen Sullivan

I have been recommending Ryan with Equity Home inspections to my clients for over 6 years and have always received top notch service.
Ryan is always professional and prompt. Ryan's inspection reports are also very thorough and helpful with pictures and detailed descriptions.


My clients love that he takes the time to explain all aspects of his inspection to them and does it in way they can understand. Ryan is a great asset to my business as I know my clients are getting a professional inspection that gives them piece of mind when they are purchasing a home.


-Kelly

Ryan,

Thank you so much for being so prompt with the report! It was a pleasure to meet you today ... thank you again for walking me through your observations. I look forward to some happy reading this evening!

Thanks again,

Yolanda

Hello Ryan. Thank you for the inspection report. I've looked it over, and it all looks very good. Thanks for all of the information and your work today.

Mike B

Ryan,
Looks really good. Thank you for your help today, and thanks for getting the report completed and sent to me so quickly!
Have a great weekend.
-Matt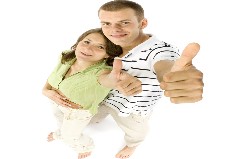 Ryan,

Thanks for sending this report so quickly! I really appreciate that and also your tips/lessons on maintaining the house. I would definitely recommend your services to anyone needing an inspector. I'll have a look at the report over the next few days and will call you with any questions after the holiday. Hope you have a very happy Thanksgiving!

-T

Thanks Ryan. You were great. And thank you for coming out at such short notice. Have a great Sunday. (I hope you're not working!)

Allison

Hi Ryan,

Sorry for such a late response. However, I did want to say thank you for your professionalism! I will certainly refer you whenever I meet someone who needs a home inspector. I appreciate your good nature and great character.

I also wanted to extend an invitation to you to come check out my church this Sunday. Check us out on the web at www.denverchurchofchrist.org

Thankfully,

Alden

Hi Ryan,

It was a pleasure working with you as well.
You were very informative and just plain nice.

Catherine

Ryan,

This is exactly what I was looking for in an inspection report. Hopefully as i grow my business, I will be able to refer to you more. Look forward to doing more business with you.

Take care.

Ed

Looks good. Thanks for a thorough job. Hopefully radon won't be an issue.

Todd S

Ryan,

Thank you so much for the incredibly fast turn and the high quality work. We really appreciate it! Seems very self explanatory bu we will let you know if we have any questions going forward. Take care and we will keep you in mind for the future!

Scott and Dave

Thanks so much for the information and report, Ryan! I appreciate your being so thorough and taking the time to explain everything to me. Have a great day and weekend!

Jennifer

Hey Ryan,
You did a great job. Melissa and I really appreciate the job you did.
Thanks,
Adam