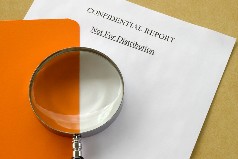 Equity Home Inspections promises to protect the personal information given to us by previous, current, and prospective clients as well as realtors, visitors to our website, and everyone else. Any information given to Equity Home Inspections will be held with the utmost care, and will not be used in any way to which you have not already consented.
Resale or disclosure of information to third parties:
Equity Home Inspections does not sell, rent, loan, share, trade, compare, or lease personal information collected on our website or obtained directly or indirectly from our customers or their professional real estate agent.
The professional home inspection includes evaluation and reporting of the:
Structure
Foundation
Exterior
Grading
Siding
Driveway
Patio
Roof
Downspouts
Attic
Insulation
Ventilation
Garage
Basement
Crawlspace
Plumbing
Bathrooms
Electrical panel
Electrical Outlets and Wiring
Furnace
Air Conditioning
Water Heater
Interior Components
Fireplace
Floors
Doors
Windows
Combustible Gas Testing
Carbon Monoxide Testing
Major Appliances