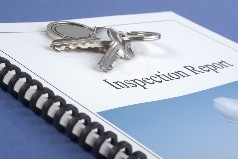 Your inspection report can be viewed and downloaded from this website; however you will need the extended website address to access it. With the web address, you can easily view and save your inspection report.
If you are having trouble viewing your inspection report, please note that the characters in the web address are case sensitive and you need to have Adobe Acrobat Reader. If you continue to have difficulties, call your home inspector and the problem will be solved promptly.
To request another link to view your report online click here to send us an e-mail.

The professional home inspection includes evaluation and reporting of the:
Structure
Foundation
Exterior
Grading
Siding
Driveway
Patio
Roof
Downspouts
Attic
Insulation
Ventilation
Garage
Basement
Crawlspace
Plumbing
Bathrooms
Electrical panel
Electrical Outlets and Wiring
Furnace
Air Conditioning
Water Heater
Interior Components
Fireplace
Floors
Doors
Windows
Combustible Gas Testing
Carbon Monoxide Testing
Major Appliances